Tulare Tires & Auto Services
Address
1040 E. BARDSLEY AVE
TULARE
,
CA
93274
Contact
(559) 686-8473
sales@bigbrandtire.com
Store Hours
7:30am - 6pm Monday - Friday
8am - 5pm Saturday
9am - 4pm Sunday
Wait Time
mins
Tulare County has a growing population of 451,977. The Eastern half of the County is comprised primarily of public lands within the Sequoia National Park, National Forest, and the Mineral King, Golden Trout, and Dome lands Wilderness areas. Opportunities for all-season outdoor recreation include: hiking, water and snow skiing, fishing, and boating. Tulare's extensively cultivated and very fertile valley floor in the Western half, has allowed the County to become the second-leading producer of agricultural commodities in the United States. (Referenced by http://www.tularecounty.ca.gov/county/index) Big Brand Tire & Service is conveniently located right off the 99 HWY (between S Blackstone St & S O St). Neighbors with Arco/AM PM Gas Station & across the street from R-N Market. A few restaurants like McDonalds, Subway, Burger King and 4 Bro's Pizza within a 10 minute walking distance.

Big Brand Tire & Service in TULARE , California offers reliable, responsible auto repair, automotive maintenance services, and the lowest prices on new tires and expert tire services. If you neeed tires and auto repair services in TULARE , Big Brand Tire & Service is your trusted source for auto repair and tires for over 40 years.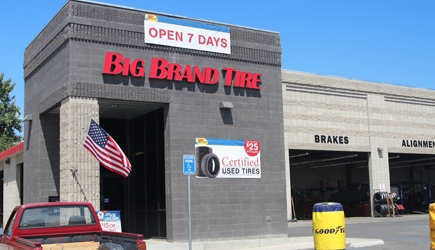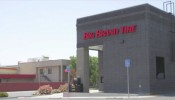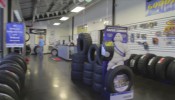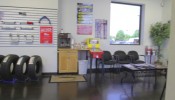 Big Brand Tire & Service
Your opinion matters! Please take a moment to review us on Yelp, or write your own review below.
Write a Review about this store

Go
"Justin was very helpful and friendly. I will go back there from now on because of the service i was provided."

-

ANGIE

"I had a great experience it was my first visit but won't be my last"

-

RANDY

"I was very happy with the help I received. I wouldn't hesitate to do business in the future at Big Brand and would also recommend it to others. "

-

JO

"need to be a little more prompt with the appointment time"

-

RUDY

"We have taken our vehicles here for the past 2 years now and have always gotten excellent service. We also reccomend this place to our friends and family!!"

-

DAVE

"Thank you for the exceptional customer service, especially when I was a walk-in without an appointment!"

-

CAROLYN

"You did great. Thanks!"

-

KOLTEN

"Always super friendly and helpful!"

-

AMANDA

"I've been going to Tulare Big Brand Tire for almost over Five yrs and thier service has always been Good."

-

ALBERT

"GREAT SERVICE!!! i will be back when i need tires!"

-

DAVID

"There all helpful and friendly, no improvement keep doing what your doing."

-

LUIS

"Overall great expeirence! Thanks again!"

-

MATT

"I had a flat tire last year and the customer service was so great that I now take my car here for all of my car needs. Larry and the staff provide great customer service!! I recommend this store often!"

-

ANTOINETTE
Are you looking for tires and auto services in Tulare? Check out some services we offer: