Santa Barbara Tires & Auto Services
Address
523 N. MILPAS ST.
SANTA BARBARA
,
CA
93103
Contact
(805) 963-0355
sales@bigbrandtire.com
Store Hours
7:30am - 6pm Monday - Friday
8am - 5pm Saturday
9am - 4pm Sunday
Wait Time
mins


Big Brand Tire & Service in SANTA BARBARA , California offers reliable, responsible auto repair, automotive maintenance services, and the lowest prices on new tires and expert tire services. If you neeed tires and auto repair services in SANTA BARBARA , Big Brand Tire & Service is your trusted source for auto repair and tires for over 40 years.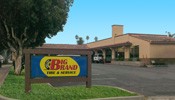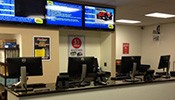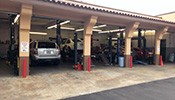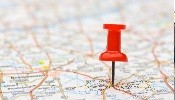 Your opinion matters! Please take a moment to review us on Yelp, or write your own review below.
Write a Review about this store

Go
"Everything was great. Quick and efficient. Thank you!"

-

ALEJANDRA

"I wish you were in Los Angeles!"

-

THYONNE

"Eddie always helps me when I'm in, he is a thoughtful person who is great at what he does and genuinely seems to care about me as a customer."

-

KRISTA

"Everything was excellent and the best service"

-

JUAN

"All the guys are really nice and helpful. Thanks again."

-

CARLOS

"They did a great job. It was one of the most impressive teams of workers I've seen in a long time."

-

JOHN

"It's a pleasure to do business with you!!"

-

RICHARD

"Excellent service"

-

RICH

"I had a great experience at Big Brand. Everyone was very friendly and attentive."

-

JENNIFER

"Excellent service!"

-

STANLEY

"Keep doing what your doing!"

-

OMAR

"Let customers talk directly to the service people rather than a call center."

-

RON

"The other staff members, Victor and Dan were, and are always friendly and welcoming."

-

ROBERT

"Always great. Continue what you are doing."

-

RICHARD

"It was perfect."

-

MARISA

"Please call me when my car is finished"

-

JOSH

"there is really good service! please keep that good prices!"

-

RAFAEL

"keep up the good work"

-

RAY

"all was very good and I plan to return and buy 2 more tires and will keep my tires rotated every 3 to 5 k miles per your free service. thank you"

-

JOY

"Service was excellent"

-

BRYAN

"I wish it wasn't so expensive, otherwise great customer service."

-

DYLAN

"good service and the staff are very attentive, excellent team."

-

CHRIS NAJERA
Are you looking for tires and auto services in Santa Barbara? Check out some services we offer: