Porterville Tires & Auto Services
Address
456 PLANO ROAD
PORTERVILLE
,
CA
93257
Contact
(559) 788-2758
sales@bigbrandtire.com
Store Hours
7:30am - 6pm Monday - Friday
8am - 5pm Saturday
Closed Sunday
Wait Time
mins
Nestled up against the Sierra Nevada, Porterville is the gateway to winter fun as there are several areas on Sequoia National Forest in which to play in the snow. Porterville is the gateway into Sequoia National Forest and the Sequoia National Monument with its magnificent giant sequoias, creeks, rivers, a lake, forests with the biggest trees in the world, world class rock climbing, places to camp and hike, hunt and fish, and lots more. Big Brand Tire & Service is located off the 190 on S Plano St. Between Porterville College & Santa Fe Elementary School

Big Brand Tire & Service in PORTERVILLE , California offers reliable, responsible auto repair, automotive maintenance services, and the lowest prices on new tires and expert tire services. If you neeed tires and auto repair services in PORTERVILLE , Big Brand Tire & Service is your trusted source for auto repair and tires for over 40 years.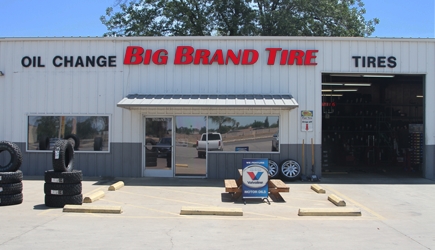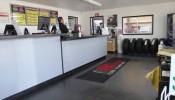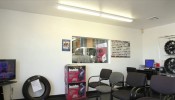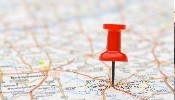 Big Brand Tire & Service
Your opinion matters! Please take a moment to review us on Yelp, or write your own review below.
Write a Review about this store

Go
"Everything is perfect at the porterville store. Thank you. "

-

STEVEN

"cannot complain about one thing"

-

ART

"Finished before expected. Satisfied customer!"

-

MICHAEL

"Overall, though, satisfied with my purchase and the staff was friendly and knowledgable. "

-

PAM

"let the customer know approximately how long it might take, very pleased overall"

-

JOSE

"the service was fast and knowledgeable. The guys were awesome and friendly."

-

LADON

"Did like the wifi hotspot so I could work while getting my tires"

-

DAN

"You guys were great! And really fast!"

-

LACEY

"service was fast and good"

-

JODY

"I had a great experience. "

-

JOE

"My experience was amazing Dale mell and his staff did and amazing job of taking car of me and all my ? And my truck thank u "

-

WILLIEE

"I really appreciated Mr. Wells professionalisum and speedy service. I will continue to do business with this company. Thank you Big Brand Tires."

-

JOHNNNIE

"perfect service"

-

DAVID

"Big brand tires is MY tire Store and I do recommend it to all my family, friends and acquaintances. Thank you and your staff."

-

WILLIAM

"It was quick and free!! Thank you so much!! I will Continue to return for all my tire needs!!"

-

IAN
Are you looking for tires and auto services in Porterville? Check out some services we offer: