Lompoc Tires & Auto Services
Address
415 W. CENTRAL
LOMPOC
,
CA
93436
Contact
(805) 736-1550
sales@bigbrandtire.com
Store Hours
7:30am - 6pm Monday - Friday
8am - 5pm Saturday
9am - 4pm Sunday
Wait Time
mins


Big Brand Tire & Service in LOMPOC , California offers reliable, responsible auto repair, automotive maintenance services, and the lowest prices on new tires and expert tire services. If you neeed tires and auto repair services in LOMPOC , Big Brand Tire & Service is your trusted source for auto repair and tires for over 40 years.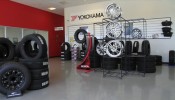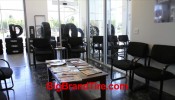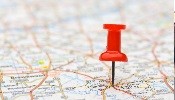 Big Brand Tire & Service
Your opinion matters! Please take a moment to review us on Yelp, or write your own review below.
Write a Review about this store

Go
"I got my truck back and on my way in under an hour, phenomenal. You are higher than superb, gentleman, you are exceptional mechanics."

-

GILBERT

"I have not one complaint...Thank you BIG BRAND!!!"

-

TERI

"You can have a Merry Christmas and Thank you so much!!!"

-

BRENDA

"I took my car in Thur night at 6;20 & they were closed but they helped me anyway & made arragemensts for my car for the next day."

-

DIANA

"Everyone was great"

-

ARLEZ

"It was a great expirience"

-

ROBERT

"My truck looks great with the new tires. I like to support local business's and, you have the best price in the area and have great service."

-

ERIC

"I've yet to have a bad experience at any of your stores."

-

JEANNIE

"Everything was beyond my expectations!"

-

LEE

"I was completely satisfied when I left. Scott is extremely knowledgeable on all specifications of your products."

-

GREG

"Your doing a great job already. I will always get my work done there."

-

AMELIA

"These guys are always very friendly & answer all my silly questions about what is being done."

-

CATHY

"keep up the great work. You're staff and service are an asset to our community."

-

RANDY

"My experience with Big Band is been the best. All my tires come from them. Service always had been good and friendly."

-

JOHANNA

"Want more oil change coupons to make it feasible to get that service when I get my tires rotated."

-

CINDY

"It was awesome. Staff was friendly and very informative."

-

ANGELA

"It was pretty much perfect. thanks."

-

CHRISTINE/DAVID

"Everyone was great and they got it done very quickly."

-

KAREN

"Scott let me know all the services that Big Brand offers, and one was Brake reline, Brake Master Cylinder, CV Boot"

-

PATRICK

"keep pleasing costumers like you pleased me, You guys are "GREAT""

-

SAMUEL

"Very happy with the work and service."

-

MICHELLE/ERIC

"The service was great... Fast and friendly. I have been telling every one I meet what a good experice I had."

-

DOUG

"I went in late on a Saturday 1/2 hour before closing and they got me in and happily took care of me. I'll be back!"

-

SCOTT

"Keep up the good work!"

-

BARBARA

"Very fast service. Josh was very personable."

-

SCOTT

"As a long-time customer who has done a LOT of business here over the years, I really dislike having to find and present a coupon for discounts."

-

RENE

"it's been great thank you for all you do and for calling me to tell me my tires needed lug nuts before doing the work"

-

SYLVIA

"it's been great thank you for all you do and for calling me to tell me my tires needed lug nuts before doing the work"

-

SYLVIA

"Best service in town, and the value is only rivaled by the Service Center on the nearby Air Force installation."

-

MIKE

"Great place. Love the wifi and kids room. No complaints other than wait time, which was nobody's fault. "

-

DAVID

"I was a visitor to your great city and had an issue with my tires your company personnel greated me when he walked in from the back room which I thought was awesome."

-

LINDA

"I was a visitor to your great city and had an issue with my tires your company personnel greated me when he walked in from the back room which I thought was awesome."

-

LINDA
Are you looking for tires and auto services in Lompoc? Check out some services we offer: