Goleta Tires & Auto Services
Address
6010 HOLLISTER AVE
GOLETA
,
CA
93117
Contact
(805) 967-1917
sales@bigbrandtire.com
Store Hours
7:30am - 6pm Monday - Friday
8am - 5pm Saturday
Closed Sunday
Wait Time
mins


Big Brand Tire & Service in GOLETA , California offers reliable, responsible auto repair, automotive maintenance services, and the lowest prices on new tires and expert tire services. If you neeed tires and auto repair services in GOLETA , Big Brand Tire & Service is your trusted source for auto repair and tires for over 40 years.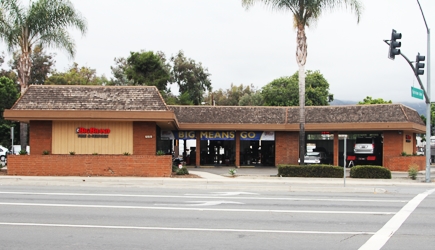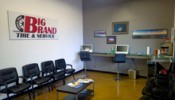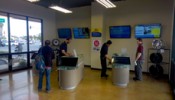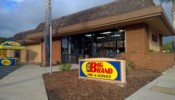 Big Brand Tire & Service
Your opinion matters! Please take a moment to review us on Yelp, or write your own review below.
Write a Review about this store

Go
"You guys are absolutely the best in town! Services, prices, honesty, efficientness- all of it."

-

LEAH

"Keep up the good work."

-

MELISSA/JOEL

"you guys always help me out quickly and respectfully. "

-

LAURA

"Been buying tires from Goleta Big Brand for 30+ years, never had a problem. Service has always been excellent."

-

CONN

"Everyone was very friendly and helpful!"

-

LEAH

"You guys are great!"

-

CELESTE

"Excellent service"

-

ALLAN

"I had a great experience and will definitely return to Big Brand!"

-

JOY

"Keep up good service"

-

SUZANNE

"Keep up good service"

-

SUZANNE

"J (from Goleta location) was great at taking very good care of me and is why I reccomend Big Brand to my friends"

-

JOHN

"I've been a satisfied customer for 20 years! Thank you for taking care of me and making sure my cars are safe."

-

DEBBIE

"I thought the service was excellent"

-

GERALD

"You guys are awesome"

-

BILL

"your the best of the best!!"

-

JEREMY

"Keep up the good work!"

-

RON

"You guys get a 9/10 for service, but the oil change was sloppy at best."

-

DAYTON

"Best service ever!"

-

KENDRA

"Be more realistic about time. If its gonna be an hour or more, just say so. Otherwise, very good service."

-

ARTHUR

"More staff so less of a wait."

-

TANYA

"your friendly consideration will keep us as loyal customers and we'll be glad to refer others to you."

-

BRETT

"I have always received great customer service from BBT and will continue to recommend them to my friends. Thanks again!"

-

JOSHUA

"great service, great prices"

-

JUNIOR

"quote I was given was for tire, should have been for tire plus taxes, plus balancing, plus disposal. That's the only thing I'd warn anyone about if they ever mentioned Big Brand to me."

-

MATTT

"Everyone was helpful, car took longer than expected but all was good"

-

AMY

"The team was absolutely helpful. The services you offer to gain customer loyalty is above and beyond and very much appreciated."

-

MICHAEL

"A happy employee will iluminate this to the customers. Thank you for the honest and speedy service you gave to me and my car."

-

ANITA

"The service was friendly, prompt, and the work I had done was free. That's so unheard of. I have already recommended Big Brand to many people."

-

RICHARD

"It's always a great experience!"

-

AUBRIANA

"We love Big Brand!"

-

LOPAKA

"Everything was good. Good service and friendly welcome."

-

CECOTTI
Are you looking for tires and auto services in Goleta? Check out some services we offer: